---
Hello, World! Weili Medical has steadily expanded its international territory.
---
On October 20th, Weili blood purification system was put into operation for the first time in Turkey! After successful popularization and application in Southeast Asia, Weili's blood purification system has successfully stepped into Turkey at a time. Our products are not only the best blood purification system in China, but also occupy a place in the international market. Not only have loyal users in backward and underdeveloped countries, but also take root in emerging economies. The international reputation has been steadily established with further success, and everyone in Weili can't help cheering for it. Every face is full of pride!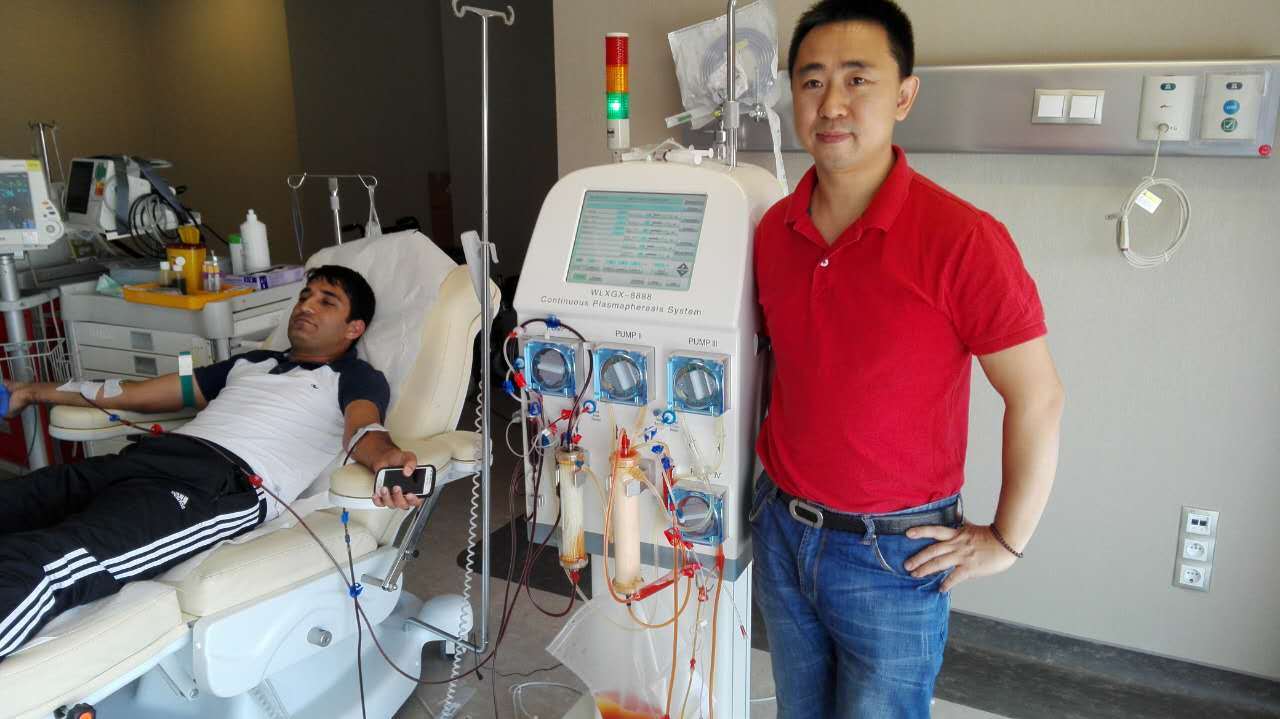 The most beautiful thing in this photo is our blood purification machine. In the eyes of Weili people, every machine is alive, and it's all carefully made by everyone's hands. First of all, this machine has a beautiful appearance. It is equipped with a super-large and highly sensitive touch screen, which is very convenient for users to talk to each other. The size of the machine is highly suitable. Of course, the biggest advantage of this machine is its high technical content and exquisite workmanship. The speed of each pump can be precisely regulated, with high accuracy and wide regulation range, which can be applied to various clinical treatment schemes. The alarm system and weighing system are accurate in operation, which can make the staff easily operate and multi-purpose.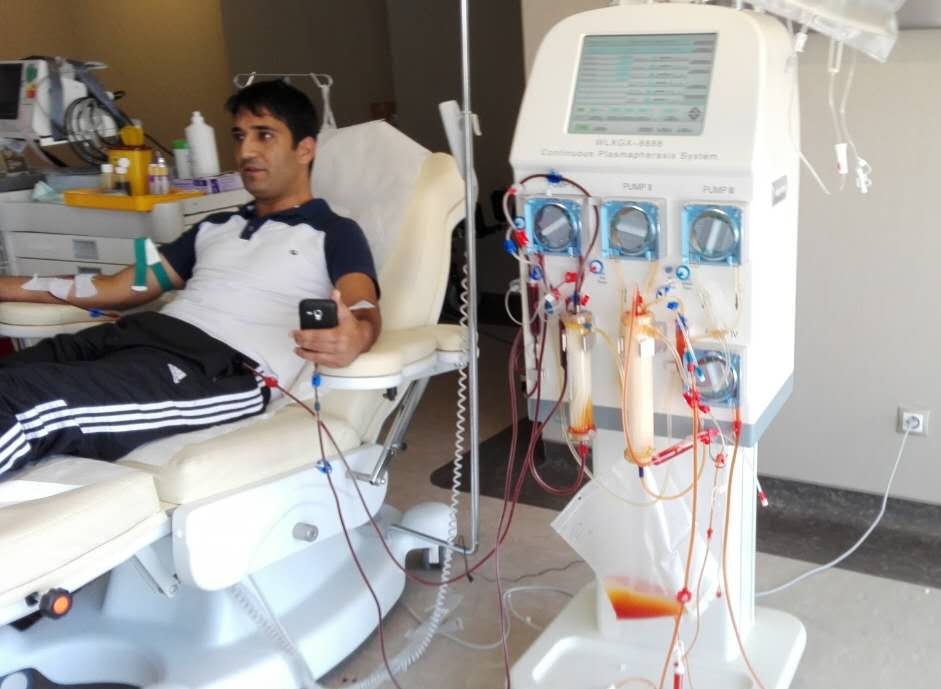 Through treatment, the patient's blood fat immediately dropped from more than 400 to more than 100, and the clinical effect was very satisfactory! Look, this Turkish guy is playing with his cell phone while doing therapy. It turns out that with a good machine, treatment can be so humanized! After the treatment, the blood fat was removed, and the handsome boy felt light and left the hospital alive and kicking.
---
Copyright:Beijing Weili New Century Science & Technology Development Co. Ltd.