---
The 9th China Critical Care Blood Purification Conference (CCBP) was held in Dalian, China.
---
As one of the people's livelihood issues that people are most concerned about, medical care has always been the focus of the State Council's work deployment. From June 21st to 25th, 2017, the 9th China Critical Care Blood Purification Conference (CCBP) was held in Dalian World Expo Plaza.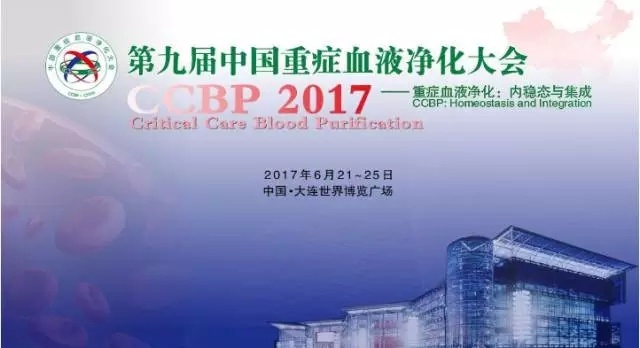 In recent years, with the continuous development of critical medicine, critical care blood purification has developed rapidly in China. Many hospitals across the country have been able to skillfully carry out critical care blood purification treatment. However, the development of critical care blood purification is not balanced in all regions, and there is a lack of a unified training system and technical operating specifications. There are still a large number of problems to be solved in clinical work.
In order to further promote the standardized development of the new discipline of critical care blood purification in China and strengthen clinical and scientific cooperation in this field, the 9th Critical Care Blood Purification Conference was held in Dalian, China. During the meeting, Liu Dawei, Yu Kaijiang, Guan Xiangdong, Xu Xuan, Xi Xiuming, Du Bin, Qiu Zewu, Qiu Haibo, Ma Xiaochun, Yan Jing, Guo Limin, Hu Zhenjie, Sun Renhua, Wang Haishi and other more than 80 nationally renowned experts and Professor Patrick Honore (Belgium), a well-known expert in the field of global blood purification, as well as domestic renowned experts, scholars, medical workers and practitioners in the medical and health industry gather in Dalian.
By then, Beijing Weili will participate in the conference as an excellent practitioner of the medical and health industry. As the first private enterprise in China engaged in research and development, production and sales of blood purification, Beijing Weili has been welcomed by domestic experts in digestive, infectious and liver diseases since the first domestic artificial liver was born in 1989. The WLXGX-8888 blood purification produced by Weili Company is the first professional blood purification system required for providing emergency treatment to critical patients in China.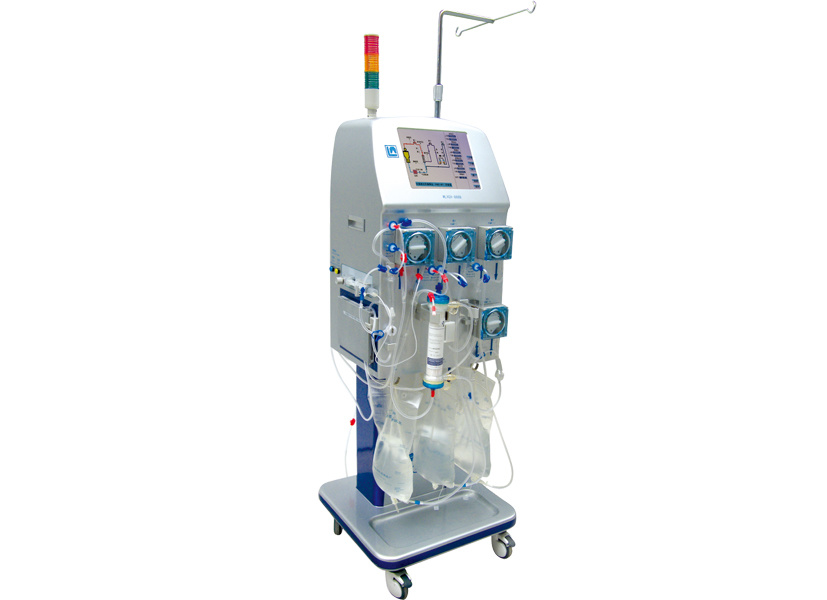 WLXGX-8888 blood purification has been praised by the industry with its unique advantages, and quickly occupied the first market in China.
WLXGX-8888 Blood purification system
CRRT function module can realize automatic continuous renal replacement therapy.
continuous venous--venous hemofiltration
Continuous venous--venous hemodiafiltration
Continuous venous--venous hemodialysis filtration
Slow continuous ultrafiltration
High volume hemofiltration
It can also complete various blood purification schemes.
Simply plasma exchange (PE) Plasma adsorption (PA)
Continuous plasma filtration adsorption (CPFA)
Four pumps, three independent balance scales, perfect weight feedback adjustment system
Ensure accurate balance of capacity for continuous long time operation
True color LCD touch screen, whole Chinese interface, intelligent operation model is easy to operate.
It can provide strong support for ICU wards at all levels.
Indications: severe acute renal failure, severe liver disease, cerebral edema, systemic inflammatory response syndrome (SIRS), severe trauma, acute pancreatitis, severe infection, burn, multiple organ failure, etc.
At that time, Beijing Weili Medical will look forward to your arrival at the second meeting place of the Satellite Association, and welcome this exquisite feast with you.
Sponsor:
China young and middle-aged cooperative group critical care blood purification
China international medical foundation
The central hospital of Dalian
The central hospital of Bayuquan
Conference time: June 21st-25th ,2017
Reporting time: At 9:00 a.m, June 20th,2017(The day before each meeting/training course)
Conference location: Dalian World Expo Square
Conference scale: About 1,000 people
Conference official website: http://2017ccbp.medmeeting.org/cn
Credit granting: 10 points for class I of national continuing education credit.
Target audience: Department of Critical Care, Department of Nephrology, Department of Hepatology, Department of Blood Purification, Department of Emergency, Department of
Rheumatology and Immunology, Department of Infection and Poisoning, etc.
Relevant medical professionals
---
Copyright:Beijing Weili New Century Science & Technology Development Co. Ltd.