---
Hold Grandly Annual Feast of Weili
---
On February 9th, 2015, the annual feast of Weili Company was grandly held. In order to thank all employees for their diligent efforts, Weili shared the achievements in 2014 with employees and customers of the company.
The annual meeting was held in China World Hotel, a five-star hotel in the CBD. First of all, Mr. Cheng gave a humorous congratulatory message at the annual meeting, which kicked off the dinner in a jubilant atmosphere. It is a one-hour appreciation dinner. The delicacies at the dinner are the recognition and praise of Weili Company for its hard work for Weili members, which reflects the enthusiasm of Chinese people in the New Year. After the dinner, sketches and song and dance programs directed and performed by Weili members were also officially staged.
Among them, "Chinese KungFu, Disobedience" won unanimous praise from invited TV stars, military singers and other guests. After that, Weili drew the year-end award. Sometimes prizes are awarded for popular electronic products such as iPhone6 Plus and iPad Air2. Of course, not everyone is so lucky. All employees and guests can still receive a beautiful gift for free.
Finally, the dinner ended with a song of "Difficult to forget Tonight" sung by Weili members. 2014, fruitful. 2015, come on.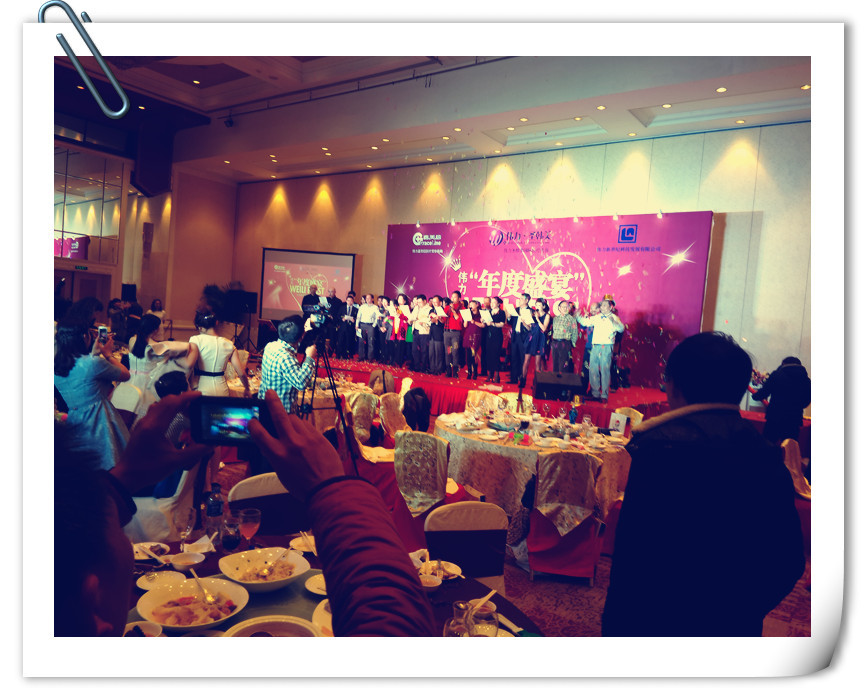 ---
Copyright:Beijing Weili New Century Science & Technology Development Co. Ltd.