---
Weili Participated in the 27th International Medical Equipment Exhibition
---
From March 26th to 28th, 2015, the 27th International Medical Equipment Exhibition was grandly opened in Beijing National Convention Center. Weili Company, as a professional manufacturer dedicated to andrology and blood purification equipment, participated in this grand meeting again.
This International Medical Equipment Exhibition (General Conference) China Med, an international medical equipment exhibition co-sponsored by the Ministry of Health of the General Logistics Department of the Chinese People's Liberation Army, China International Trade Center Co., Ltd. Huitong Xingye International Exhibition (Beijing) Co.Ltd. and Dusseldorf Exhibition (Shanghai) Co. Ltd. is a professional exhibition with great influence in the medical equipment industry in China and even Asia. The annual China Med has been successfully held for 26 times since 1989. The scale of the exhibition has been expanding year by year, and the number of exhibitors has been increasing. In 2014, the on-site transaction volume of the exhibition reached USD 310 million. Every year, it attracts tens of thousands of professionals from home and abroad, such as traders, research institutions, government departments, hospital purchasing and management departments to visit.
At the meeting, the product managers recommended and introduced the competitive products such as WLZZ-9999 andrologic disease diagnosis and treatment system, WLJY-9000 sperm analysis system, WLXGX-8888 blood purification-artificial liver support system and WLFHY-500 ascites ultrafiltration concentration&reinfusion device to customers. At the same time, many customers also expressed their cooperation intention and exchanged business cards with our company for follow-up cooperation. Although this international medical exhibition lasted only three days, Weili witnessed the rapid development of domestic medical equipment. At the same time, CHINA MED also witnessed the rapid development of Weili Company.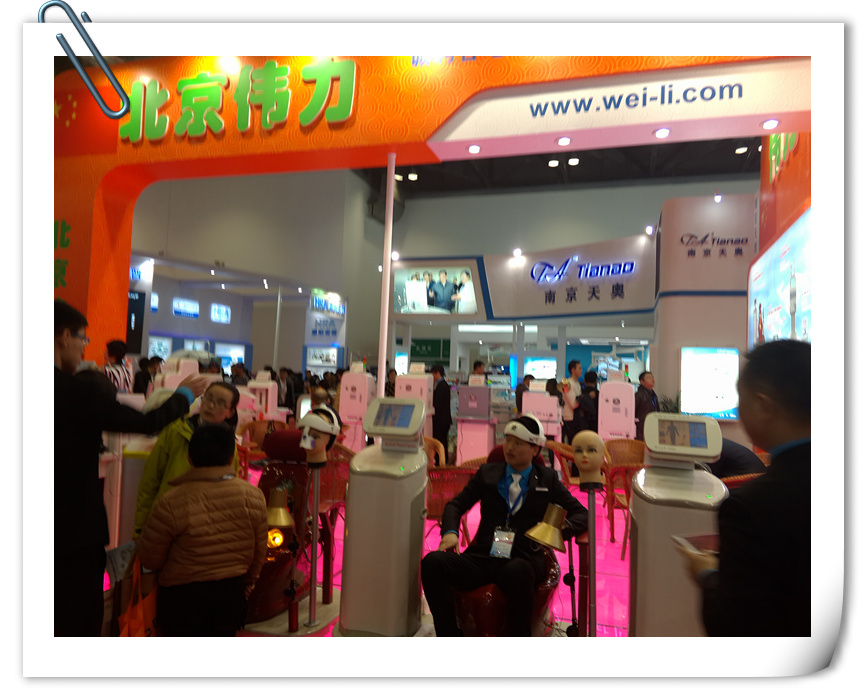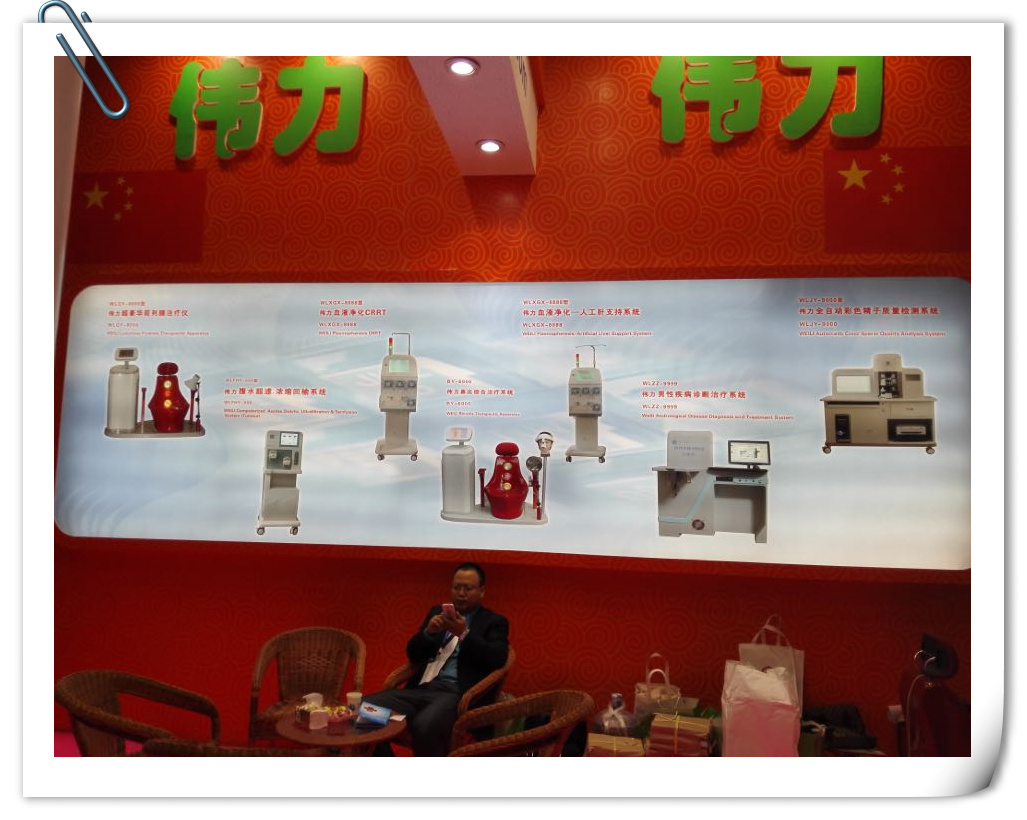 ---
Copyright:Beijing Weili New Century Science & Technology Development Co. Ltd.